No results were found for the filter!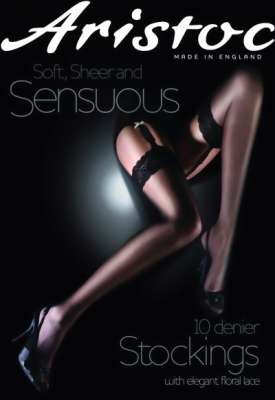 Aristoc - 10 denier Sensuous lace top stockings
The ultimate in sheer luxury, beautifully intimate and exquisitely detailed to discreetly add glamour to your outfit. Soft sheer natural 10 denier leg look with a beautiful embroidered floral lace top. 86% nylon, 14% elastane Available colors: Size Height Weight S 5'0''-5'4'' 152-163 cm 97-146lbs 44-66kg M 5'4''-5'8'' 163-173 cm 111-164lbs 50-74kg L 5'8''-6'0'' 173-183 cm...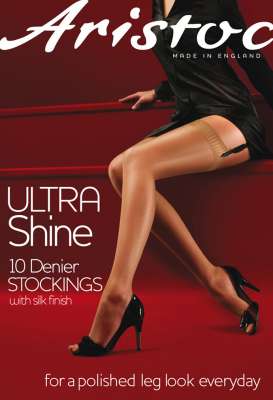 Aristoc - Ultra Shine 10 denier stockings with...
Ultra Shine for a polished leg look everyday - Classis 10 denier stockings with an attractive comfort ribbed top for better comfort & fit. Ultra sheer with a high shine 10 denier leg look which is perfect when you need a polished look to complete your outfit. With additional stretch yarns for comfort & fit. Knitted using high quality yarns and then hand finished and packed...